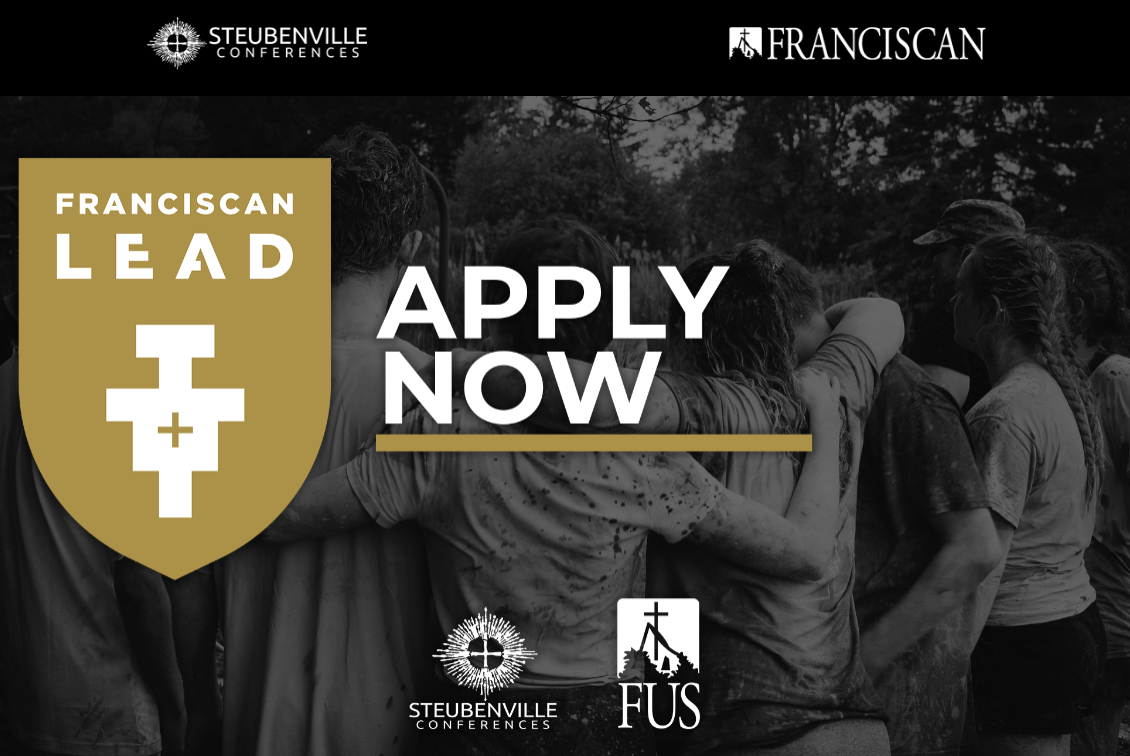 Steubenville Conferences is now accepting applications for Franciscan LEAD,
and they invite & encourage teens to apply!
Franciscan LEAD is a five-day immersion in Catholic teachings on leadership, evangelization, and discipleship inspired by the life and witness of St. Francis of Assisi. We believe that leadership flows from a personal relationship with Jesus Christ, so we first give participants tools to deepen their relationship with Jesus and then equip them for leadership and evangelization.
When does Franciscan LEAD take place?
It begins Monday and ends Friday afternoon when participants join their groups for the weekend conference. This year, we are only holding Franciscan LEAD prior to the Steubenville Main Campus 1, Steubenville of the Rockies, Steubenville Main Campus 4, and Steubenville Northwest youth conferences.
Who can participate in Franciscan LEAD?
Franciscan LEAD is for teens who have completed their freshman year of high school through the summer after their senior year of high school. This program is for those who are passionate about and active in their Catholic faith, ready to go deeper in their relationship with Christ and share Christ with others. Teens must be registered for a youth conference before applying to Franciscan LEAD.
How can someone apply to Franciscan LEAD?
The application is exclusively online. A teen must provide a reference who will recommend them to be involved in this program. The teen will complete the first part of the application, and then an email is automatically sent to their reference with a link to the online referral.
If you have any questions or would like additional information, please contact us at
[email protected]
or call 740-284-5876.